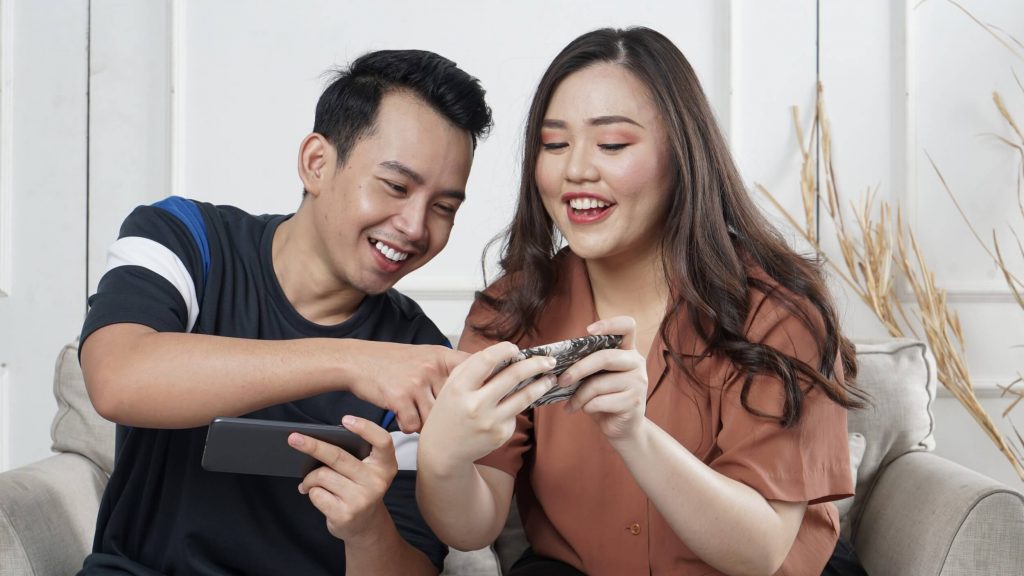 With everyone working from home, or about to, due to lockdowns and quarantines, video conferencing has become increasingly more important. Being able to continue connecting with clients face to face, without being in the same location is vital to the continued success of many businesses.
While Skype used to be the go-to application for video conferencing, over the past 10 years new competitors have emerged with their own excellent alternatives. These alternatives often offer similar features, or more features, for free. Some also integrate directly into popular messaging or email applications.
Here are our top 5.
1 Zoom
Zoom is growing massively in popularity. It now has over 40 billion annual user minutes, and that number continues to grow. With the free version of Zoom you can host 40 minute video conferences for up to 100 participants, and unlimited one-on-one meetings. There are also some advanced fun features, like virtual backgrounds if you have a messy office, and the ability to record the meeting.
With these features, it is obvious why Zoom is often a go to choice for conference calls and webinars, but it is also great for one-on-one meetings. Here are some features that sets Zoom apart:
Assigned meeting ID numbers makes joining a private meeting easy. All you need is a link.
Smooth screensharing makes the main screen larger while still allowing you to view live video of each participant in smaller windows.
Voice detection enlarges the window of whoever is speaking at the time to feature them.
There is a paid version of Zoom where you can get extra features including unlimited call length for group conferences or webinars. We use Zoom in our online Xero training.
2 Slack
If your business is using Slack, then Slack video chatting is a great tool for collaboration amongst team members. While not as advanced as Zoom, Slack makes up for it by being directly integrated into your businesses existing messaging platform. Plus, you still get all the usual great features, like video and screen sharing. Plus, it works on mobile.
Slack unfortunately is less useful for meetings with clients and others outside of your organisation. You would need to add them into your team on Slack, which won't work for most businesses. It is best to combine slack with another platform, like Zoom, to get the best of both worlds.
3 WhatsApp
WhatsApp is massive. It has over 1 billion users worldwide, making it the most popular multi-media messaging platform on the planet. It is not just a mobile app either, with desktop versions freely available. So, you can take advantage of its wide range of features from anywhere. Not only that, but it also has end-to-end encryption, meaning your messages and calls will stay private.
Here are other features users love:
You can participate in group chats with up to 256 people
Share videos, messages and photos with ease
Make voice calls using Wi-Fi or 4G
Enjoy fast, and reliable video and photo sharing, even with a slow connection
Share files up to 100 MB in size, including documents, spreadsheets, PDFs and more.
4 GoToMeeting
GoToMeeting is a great option for business owners seeking a low-cost web conference solution. With over 56 million hosted web meetings a year, GoToMeeting is growing to become a serious competitor. The app does have a free version which offers unlimited screenshare meetings with up to 3 people per call. However, any more than that and it will cost.
Some other features GoToMeeting includes are:
Private meeting rooms for small group calls
Single tap meetings can be launched from Microsoft Office
Effective collaboration with a virtual whiteboard, drawing tools, and screensharing options
Excellent audio quality and an easy to use interface
Toll-free numbers for more than 50 countries.
5 Google Hangouts
Google Hangouts is a great alternative when you need a quick and easy to use solution with minimal fuss. For some it may be all you need with free video chats, VoIP calls, SMS, and text messaging all built in. To access Hangouts go online and log in with your Google account. You can also download the app onto your phone on both iOS and Android.
Some Hangouts features include:
The ability to connect with up to 10 voice or video callers simultaneously
Saved chat histories
Group chats with up to 150 people
Share videos and GIFs easily
Use Wi-Fi over data or call minutes for voice calls.
Conclusion
Which app works best for your business ultimately comes down to personal preference. It will be determined by the features you need, how often you will use the app, and what integrates best with your team. Now, as most are working from home, it is a good idea to experiment with different applications and see what works. Give it a go!
If you need further advice about running your business while away from the office contact us.