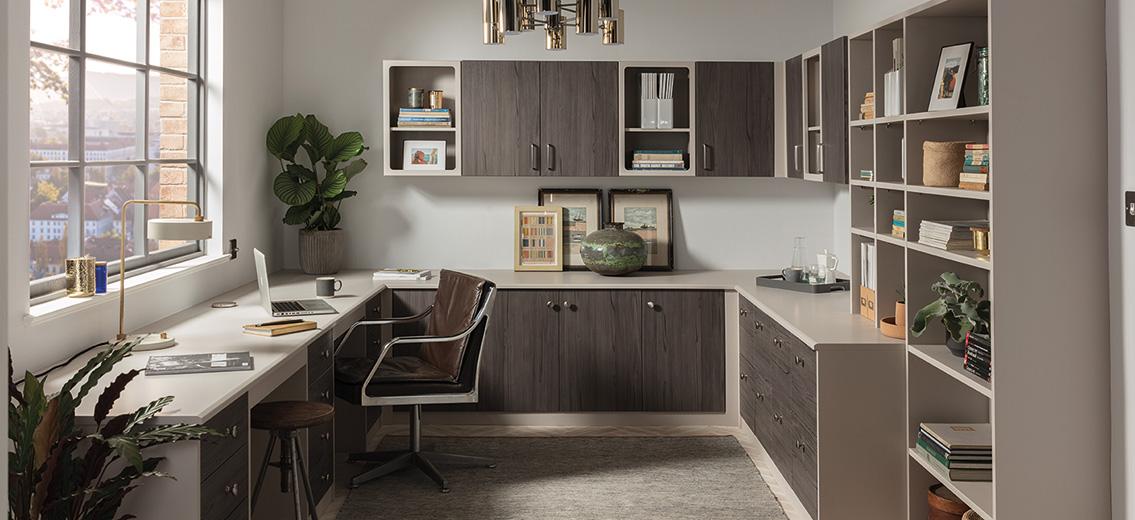 Setting up a home office is now inevitable. A home office is now a necessity, not just for corporate leaders or academic researchers. In an age where everyone owns at least one computer, a dedicated space for it is also essential. The proliferation of the internet has started the trend of virtual office work and home offices. Often, small businesses start from home and entrepreneurs take advantage of its mobility and cost-efficiency and set up home offices. Traditional corporations have also embraced the virtual office concept and give employees the option to work from home.
Here are 20 tips to help you set up your home office;
1. Identify your home office location
Start setting up your home office by finding the perfect location. Your home workstation should be as far away from traffic as possible – a quiet room farthest from the family room or kitchen. Your office can also be an out-of-the-way hallway or a backyard-shed-turned-office.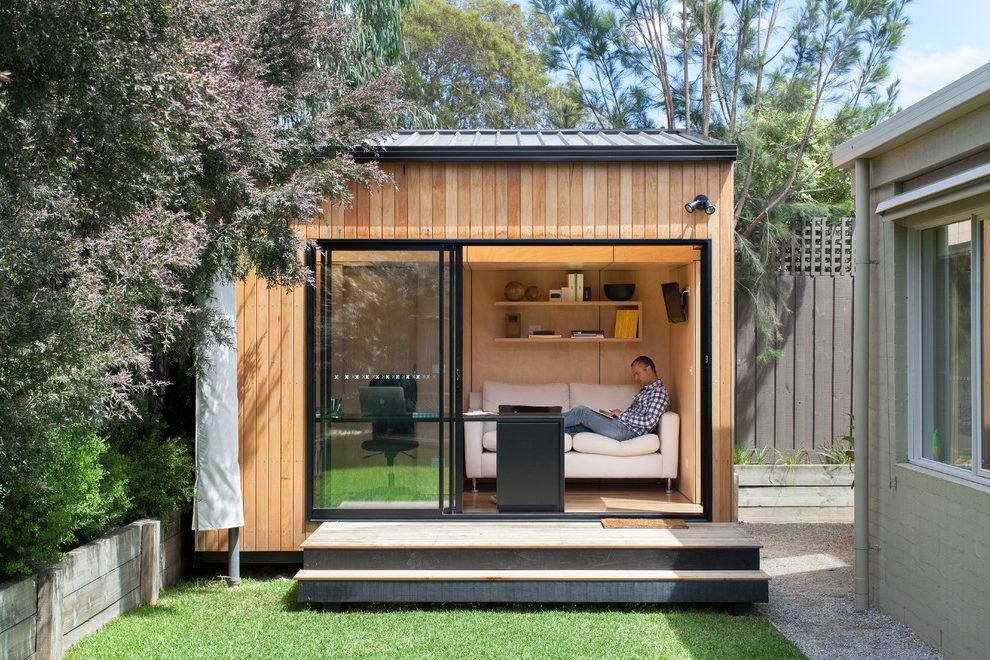 2. List the equipment you need
Identify the equipment you will need. Do you need a printer? An overhead projector? A widescreen monitor? Desktop or laptop computers? Landlines? Do you need drawing tables or extensive storage? Knowing your needs will help you plan your office and identify important details like its size, floor layout and electricals.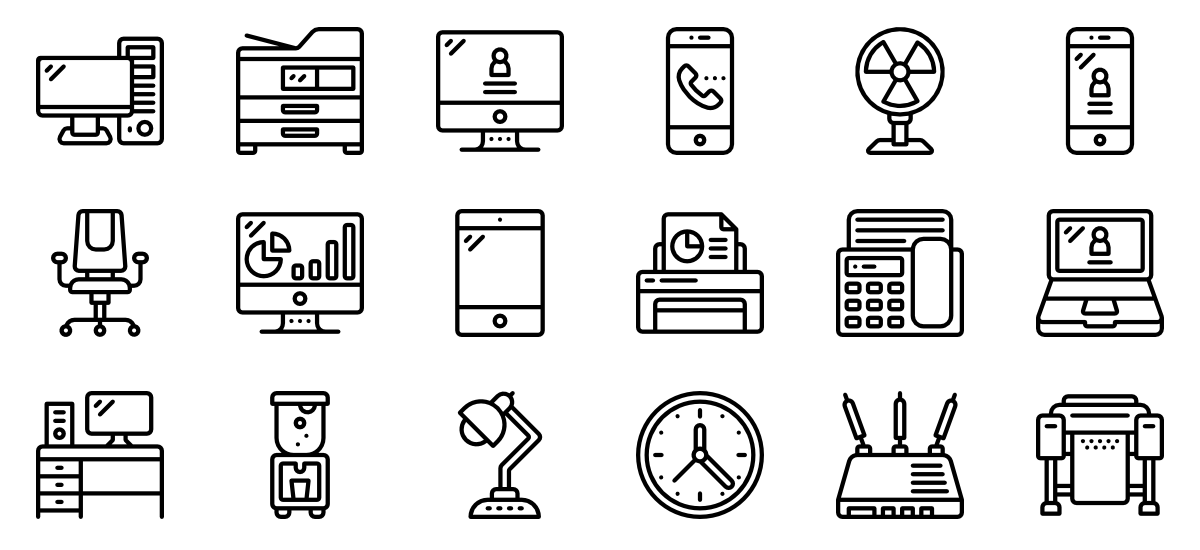 3. Install appropriate storage
Office storage is important. Shelves, filing cabinets, drawers and organisers help curb the clutter and organise your office stuff. The amount, type and location of the office storage to install will depend on your needs.
4. Have plenty of power outlets
You will need a lot of power and power outlets to run your home business hub. You will need strategically located outlets for your computers, lighting, printers, projectors, mobile devices and other electronic equipment inside the office.
5. Know your ideal work desk
Some people would prefer the dominating presence of large teak desks, while others like the sleek modern tables. There are stand-up desks, desks with wheels and convertible desks. Do you need storage drawers or ample workspace? You can buy office desks from furniture shops or build and install one specific to your needs.
6. Find the perfect chair
Splurge on a supportive and comfortable office chair. Chances are, you will be spending a lot of time in the office sitting down. A comfortable chair with all the necessary ergonomic features – good back and arm support, headrest, cushioned seat and the right seat height will minimise back and shoulder aches, stiff neck and other hazards of sitting too long.
7. Go ergonomic
Improve productivity by following the ergonomics system. Plan your office with productivity, workflow and foot traffic in mind. Get the right shelve heights, table spaces and heights, Group together things that you need for certain tasks. Keep frequently-used items near and accessible and store rarely needed things out of the way.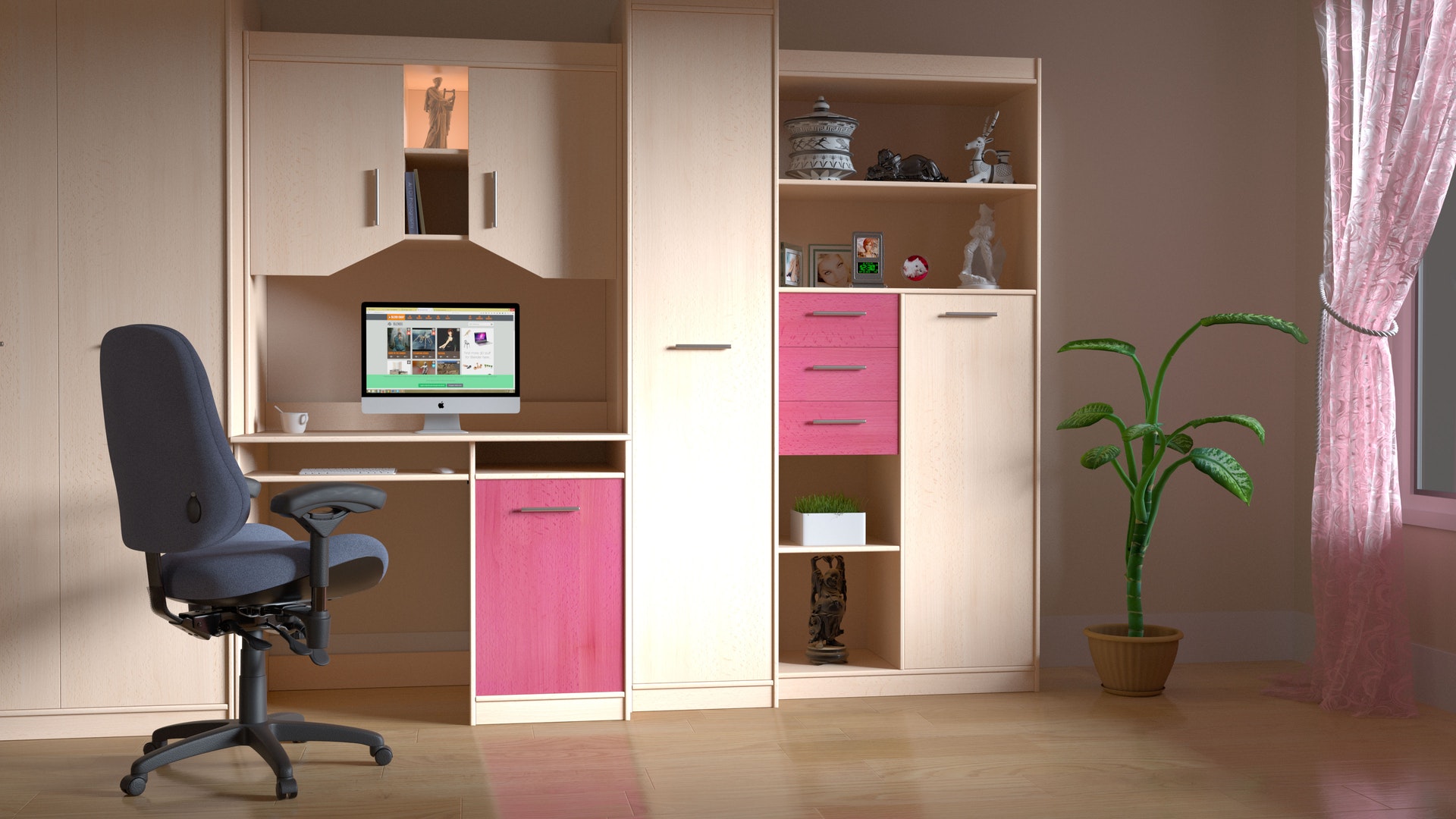 8. Good lighting is a must
Your home office should have sufficient lighting always. Poor lighting could lead to eye-strain, headaches and work stress. It is best to take advantage of natural lighting during the day, have as much wide windows as you can and set up your working desk near one. Install enough strategic lighting for night-time work – table lamps, fluorescent lights and/or stand lamps as needed.
9. Hit the right temperature
Hitting the right room temperature has a significant effect on your mood and productivity. A room too hot or too cold will distract you from work or lure you away from completing your tasks. The right temperature varies from one person to another, find the perfect work temperature for you.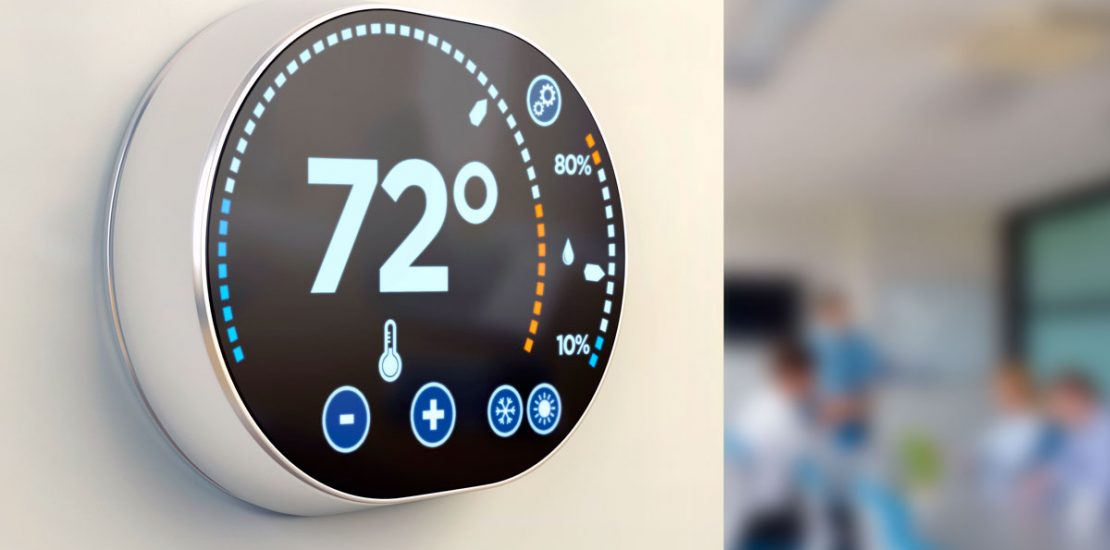 10. Establish security
Your office will likely to include the most sophisticated and expensive electronic equipment – computers, routers, cameras and other devices that you own. Important and sensitive data are also likely stored in the room, which young kids or pets can easily destroy. Secure data and equipment with a locked door, passwords and even a safe. Make sure to add a surge protector to safeguard your equipment for sudden power surges.
11. Control noise
If you are living alone, you can set up your home office in any room. But if you're living with a family, finding the right location within your house is key to minimising noise in your home office – away from noisy rooms like the family room, kitchen or dining rooms. You will also want to keep your office sounds within. Soundproof your home office with acoustic panels, extra drywalling or foams.
12. Office with a view
Great views are both relaxing and inspiring. Working non-stop is not recommended and taking short breaks will relieve you from stress and work fatigue. The Pomodoro technique includes 25 minutes of work followed by 5-minute break intervals. The 5-minute break is perfect to get up, stretch and look out of your window and enjoy the views.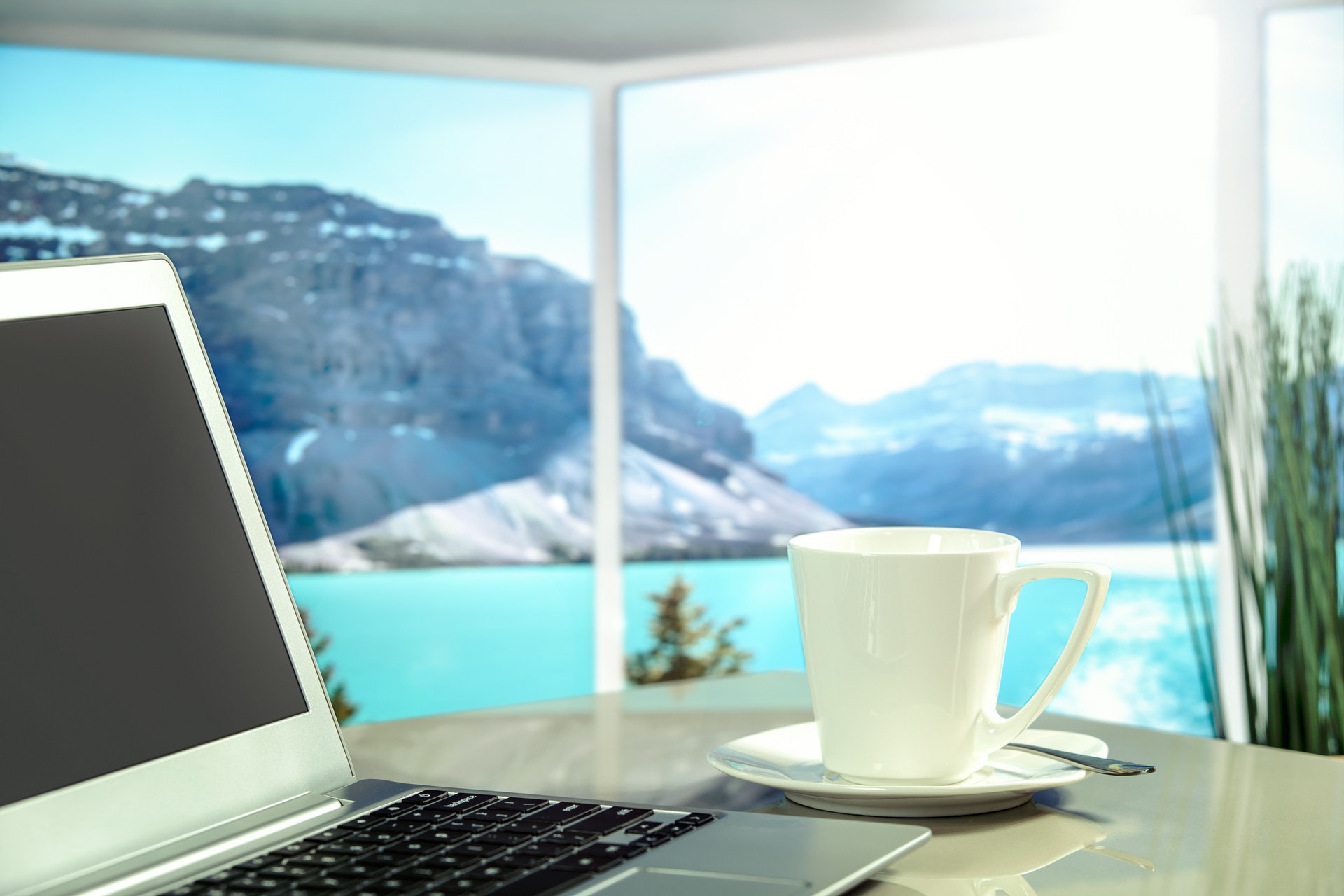 13. A memo board
Jot down ideas, plans and notes before it slips your mind. Include a handy writing board or pad where you can write down ideas, reminders, notes-to-self and to-do-lists. Your writing board can be a corkboard, whiteboards, a desk pad or a chalkboard wall.
14. Get connected
The ability to stay connected while working from home or anywhere outside traditional four-walled offices is the strength of today's modern working concept. A strong and reliable internet connection has become an integral element of a home office. Determine the internet services you need. Optimal speed? Unlimited data? Multiple devices to connect?
15. Pick the right colours
The right room colour will set the ideal atmosphere and mood. Your home office should be perky enough to pick you up for work, but not too glaring bright. It should also be cool enough to be relaxing but not too gloomy. Pick a colour scheme for your home office that will make you always want to come to.
16. Bring in potted plants
Plants will instantly add pops of cheerful colour to the room and will also help clean up the air. Lilies reduce air toxins and thrive well indoors. Snake plants release oxygen and are low maintenance. Philodendrons are attractive and purify the air by absorbing toxins and bad smell.
17. A relaxing nook
Aside from being a working room, your home office should also be your haven. Set up a cosy and relaxing corner where you can sit or lay down after a long day at work, read the news, review reports or dream of your future comfortably.
18. Keep distractions out
Stay ahead of work distractions by keeping them out of your home office. Do not install online games or social media apps on your work computer. Keep televisions and leisure reading materials out. Remove distractive items like non-work telephone lines, toys and clutter.
19. Have some fun accents
Personalise your home office and adding fun accents is one way of doing it. Cute desk accessories, fun décor, a quirky desk design or personalised wallpapers will stamp your personality on the room. It is also cheerful and adds character to your space.
20. Stay inspired
Be inspired and stay hungry for success. Add motivational touches to your office – this could be a vision board where you could write your goals, photos of your kids or family and framed inspirational adages.