Teams and organisations are made up of people. People who are strangers, coming from different walks of life, with different values, personalities and backgrounds. For them to work as a team, you must first form a bond or a connection amongst everyone in the team. People who are amongst friends and people they are comfortable with are happier, will perform better and contribute more to the organisation. Here are easy action items that can help you and your team form stronger bonds and lasting relationships;
1. Know the person outside of work
Knowing who are you working with is the first step of building a bond with your team. Most people have a different persona outside of their work. The driven sales manager could be a racing enthusiast, the reserved receptionist a cosplay artist and the perky HR officer a dedicated gardener. People do the things that they love and care about outside of work. Knowing their passion and hobbies will give you a better insight of the person you are working with, not just the professional you get to encounter every day.
2. Set goals as a team
Let everyone in the team join in the goal setting process. Not everyone's ideas might be followed, but all must be given the opportunity to throw in their opinions. The goalsetting process is a great opportunity to work as a team. When all members are consulted and heard, the goals become a team collaboration, a decision made by all. This also goes the same to business decisions that will have an impact on them. Share with your team any major decisions, changes and milestones of the company.
3. Keep lines of communications open
Communication is essential to every organisation. Open communication lines encourage feedback, communication and teamwork. Keeping the lines of communication open within your team is a good way of creating stronger bonds amongst its members. Install communication channels within your organisation that will allow your team to freely express, give opinions and ideas and interact.
4. Praise in public, reprimand in private
Give kudos as much as possible. Recognise a job well done regardless of its extent or impact to the company. Acknowledging people's work will not only give credit where it is due, it will also boost the confidence of your team, encourage them to work harder and creates closer vertical relationships within the group. And if there's one thing that will distance team members from its leader, it is the practice of public chastisement. Private reprimands lead to better understanding and acceptance. It delivers the same result with the least disturbance and without alienating the erring employer from you.
5. Provide all necessary training and guidance
Knowledge, training and the appropriate guidance are necessary for a team member to be able to perform his job. New hires usually come with the background knowledge but will still need specific training and orientation on how the team works and on company policies and practices. An employee left alone without training and guidance will be hesitant, work without direction and feel abandoned. Ask and provide employees with the support and help they need. This will not only boost their confidence and productivity, it will also tighten your bond as a team.
6. Learn everyone's working habits
Try to learn how each and every one in your teamwork. Are there any night-owls in the team? Who are the natural leaders and who works better behind the scenes? Is there anybody who requires motivation? Who are the independent operators and who thrives better working with a group? Learning how your team works will give you a better understanding of their personalities and capabilities, and be better at matching projects, positions and responsibilities with the right people. Which, will eventually lead to a more harmonious work environment and relationships.
7. Let their families into the circle
Everyone's got a family or people they care about outside work. One of the best ways to engage your team and create strong bonds is by letting their families into your company's circle. Gently inquire about their kids, wives, husbands, parents and partners. Let them tell you family stories and share some yourself. Invite family members to company events and reach out during challenging times. When one's family becomes the entire team's family a long and lasting bond is forged.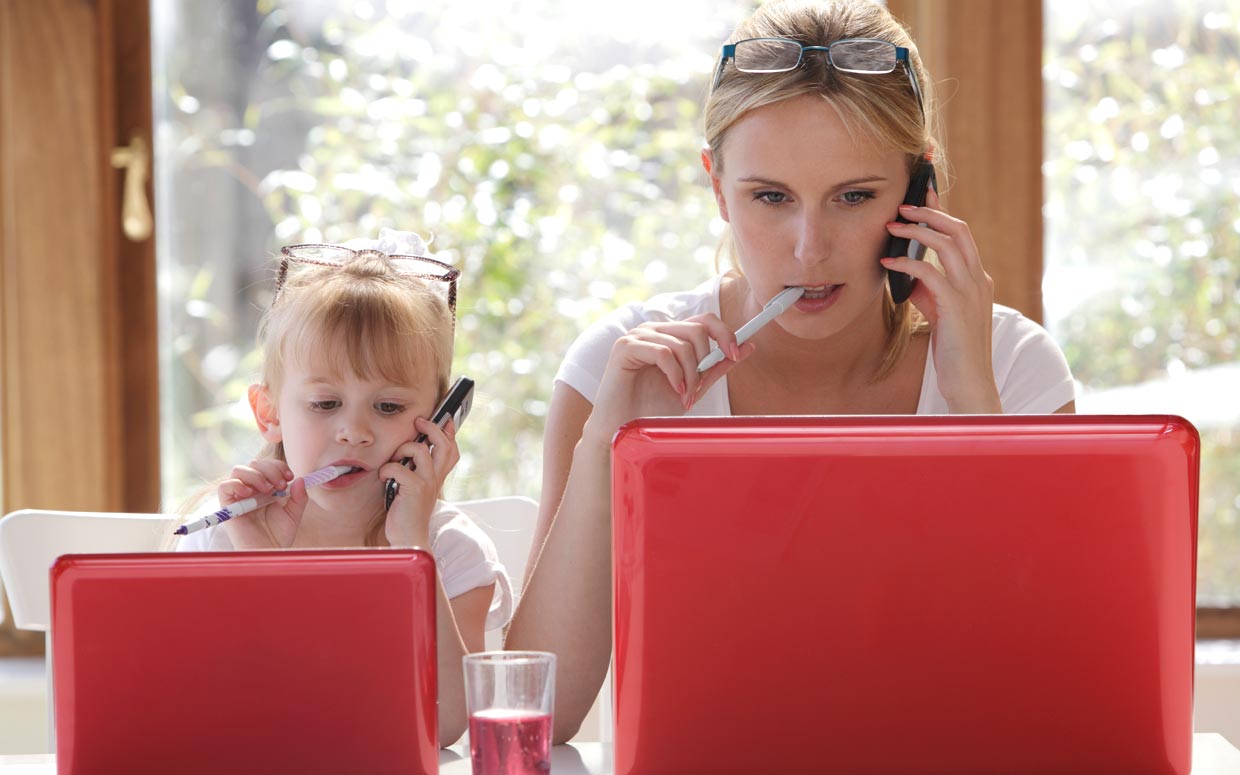 8. Provide opportunities and incentives
Give your team a good reason to work harder and stay with the company longer. Positive reinforcements can be in the form of career growth, exciting occupation, job security or monetary benefits. Provide your team with opportunities to advance in their profession, practice their passion and earning opportunities. Happy, motivated and satisfied employees translate into better productivity and loyalty of a close-knit team.
9. Express gratitude and appreciation
Be proactive with your gratitude and appreciation for a job well done and of their service rendered. Thank everyone for the littlest thing – the doorman opening the door for you, the bookkeeper for sending in the report early, your assistant for reminding you of your next meeting's agenda. A show of gratitude can be simple like a sincere and instantaneous 'Thank you,' a grand gesture like a ceremonial recognition and awards given to deserving employees during company events or can be in the form of monetary benefits like bonuses and gifts.
10. Enforce a respectful workplace environment
Do not tolerate any form of discrimination and bullying in your workplace. Implement a positive and harmonious work environment free of any form of abuse and distractions detrimental to the smooth and productive work dynamics of the team. Discrimination and abuse will create a negative impact on the team, driving away great talents and workers. Only in a respectful workplace will everyone in the team be comfortable enough to be himself/herself. And only when a person is comfortable and safe will he or she be able to interact and bond with the team.
11. Celebrate milestones and successes
Celebrations bring out the good feeling of camaraderie and belongingness. Celebrating as a team will effectively tighten your relationship as a team and as people. Celebrate huge corporate milestones or closed deals and the smaller achievements like the successful installation of company signs or the completion of year end reports. You can also make family celebrations a team event. Weddings, birthdays, graduations and holidays can be celebrated as a team.